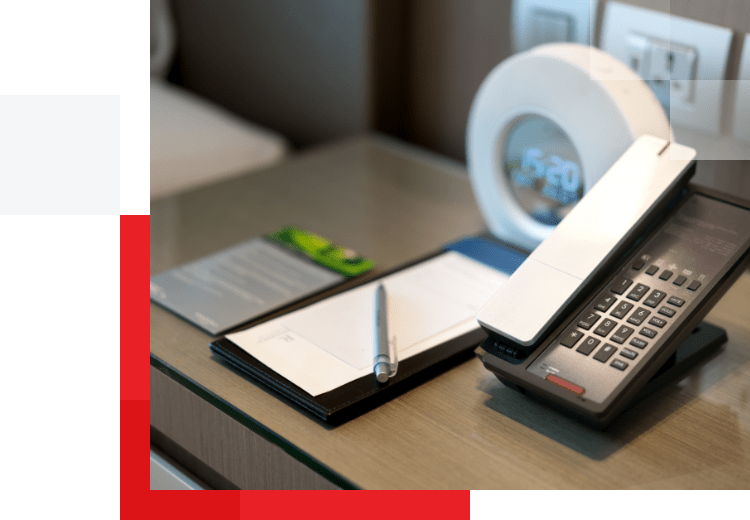 Reliable & quality communication
On a daily basis, hotels receive a significant volume of calls from various sources including guests seeking to make reservations, event planners, and current guests making inquiries. As a result, it is critical that these call volumes are managed efficiently. Voice over IP (VOIP) provides a number of features to ensure that each call is answered.
Enhanced guest experience & capabilities for hotel management
IP telephony allows your guests to fulfill all of their requests during their stays and interact efficiently with hotel management or even other guests.
Hotel management can also create networks between different sections and branches of the facility, communicate with more than one contact at the same time, and manage seamless communications between staff within the facility.