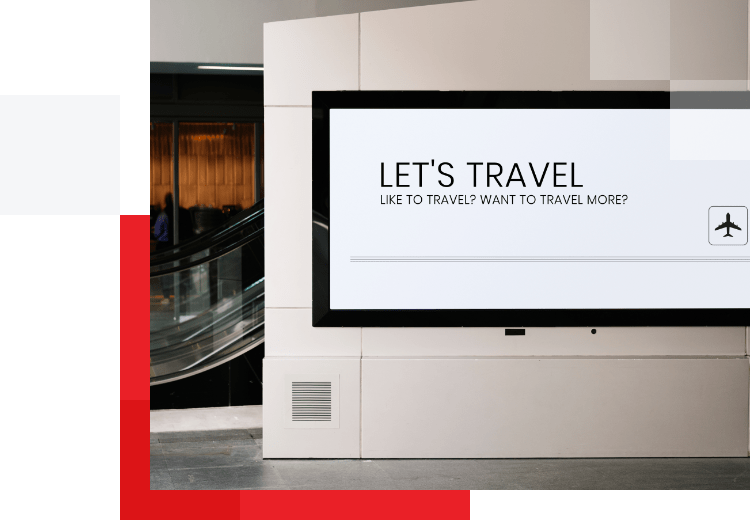 A powerful solution for engaging guests
Digital signage lets you share your chosen, customized content from HD video, HQ audio, and live TV to multiple guest touchpoints on high-quality LCDs, LDs, or projection screens.
As a robust solution for conveying messages to guests, digital signage also offers a simplified way for guests to communicate with staff through touchscreens placed at various touchpoints.
Amplify your brand recognition
Digital signage represents an important part of your brand that can position your facility as both innovative and responsive to guest needs.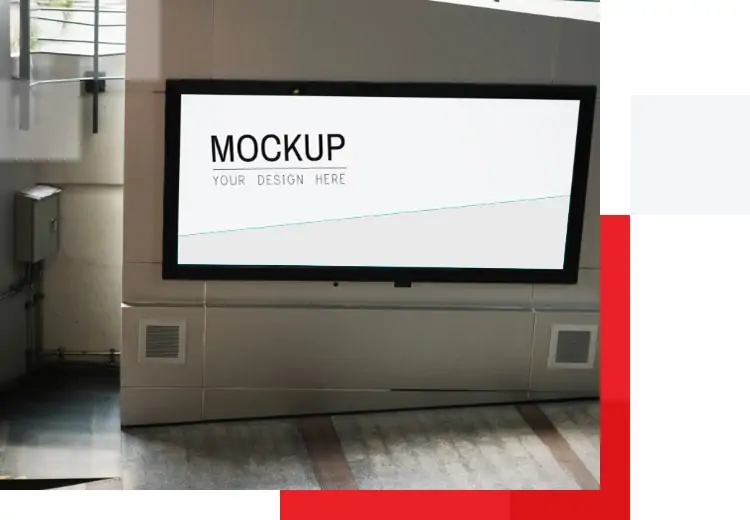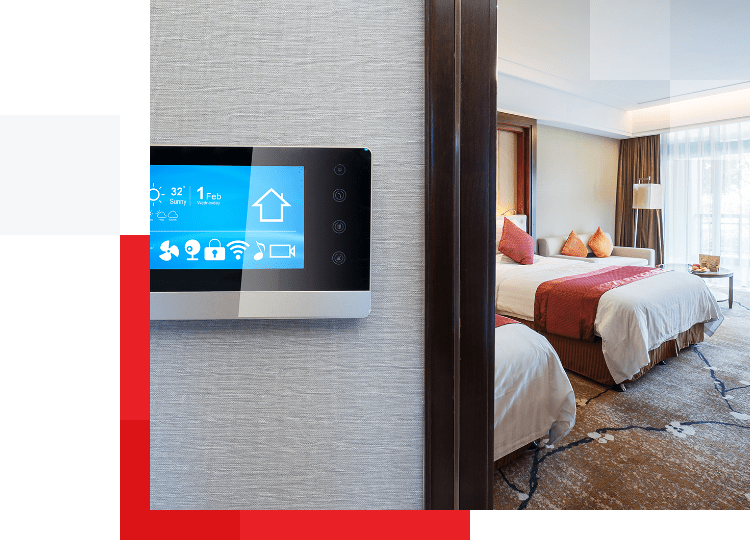 A streamlined check-in & personalized experience
Digital signage can be used to build a streamlined check-in experience, on-demand and personalized communications services, and vital communication platforms through emergency alert systems
55% of travelers are more likely to stay at a hotel that offers digital signage self-check-in. As a result, 51% of hotels now offer digital signage kiosks to enhance the guest experience.